SCADS provides individuals and small businesses an opportunity for growth in a growing market where community services and funding sources are limited. Overall, our agency provides you, your family or your small business with a social worker when you need one. Whether it's for a few hours, an entire day, to manage a few cases or consult on a project.
We Take A 

Personal


Approach WITH


eACH INDIVIDUAL
Did You Know?
More than 19 million Americans between the ages of 18 to 54 are diagnosed with Anxiety Disorder according to the National Institute of Mental Health. Psychological approaches take genetic and medical factors into account for treatment. If you are not sure if therapy or counseling is right for you, talk to your family doctor. Your doctor can refer you to a trained professional who can help with your concerns.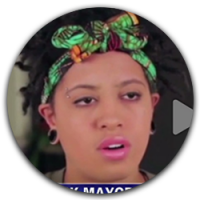 Chiara de Blasio, Daughter of NYC Mayor, Opens Up About Depression
Sharing personal stories about depression is not easy for anyone, but for already-self-conscious teens, overcoming the social stigma around the disease can feel even more difficult. It's why Chiara de Blasio, the 19-year-old daughter of New York City Mayor Bill de Blasio, was honored by the federal government on Tuesday, and is being widely praised for a confessional essay published the same day on xoJane.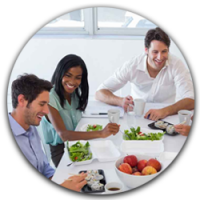 Workplace Wellness: Why It Matters
Workplace wellness is everybody's business. Many employees spend more than 1/3 of their day at work. That's at least one meal a day– and the majority of their waking hours. Given all of the time we spend at work, employers and employees coming together to create a healthy work environment benefits everyone!
Eight Dimensions of Wellness: A Holistic Guide to Whole-Person Wellness
For people with mental health and substance use conditions, wellness is not the absence of disease, illness or stress, but the presence of purpose in life, active involvement in satisfying work and play, joyful relationships, a healthy body and living environment, and happiness.1
Wellness means overall well-being. It incorporates the mental, emotional, physical, occupational, intellectual, and spiritual aspects of a person's life. Each aspect of wellness can affect overall quality of life, so it is important to consider all aspects of health. This is especially important for people with mental health and substance use conditions because wellness directly relates to the quality and longevity of your life.